Caring for your Body & Mind. National Creativity and Wellbeing Week event.
May 19 @ 11:30 am

-

1:00 pm

FREE
Caring for your Body and Mind with Somatic Movement & Creative Life Tools
Recharge your physical, emotional & mental vitality in this short live online Tamalpa class.
In fast past, busy, engaged and full lives, finding ' t i m e' and 's p a c e' for oneself to quieten the mind, unwind tension through the body and connect with one's own heart intelligence can be hard to find time for, let alone sustain without a dedicated practice or focused opportunities.
Tamalpa UK is delighted to be able to offer this Free opportunity to move, dance and draw as part of the national Creativity and Wellbeing week.
In this simple online Tamalpa class participants will have the opportunity to:
Have the invitation to take time to slow down
To reconnect with the rhythm of their own breath
To move to the beat of their own pulse in a natural and organic way
To tap into what their own body is needing and wanting physically, emotionally and mentally to feel nourished and recharged
To allow space for their own creativity and body wisdom to express its self
Create a simple score with activities to carry into life after the session to support caring for their own self and wellbeing.
The class is facilitated live with guided movement explorations and creative activities designed to support participants to feel more embodied, relaxed and recharged, taking away practical resources to support caring for their own body & mind.
"I found the Tamalpa tools helped me to cut through the clutter of everyday life and be kind to myself . I had time to relax and evaluate what was important to me and create some positive ideas to make space in my life for the things that have real meaning to me, amazing!" ~ Tamalpa participant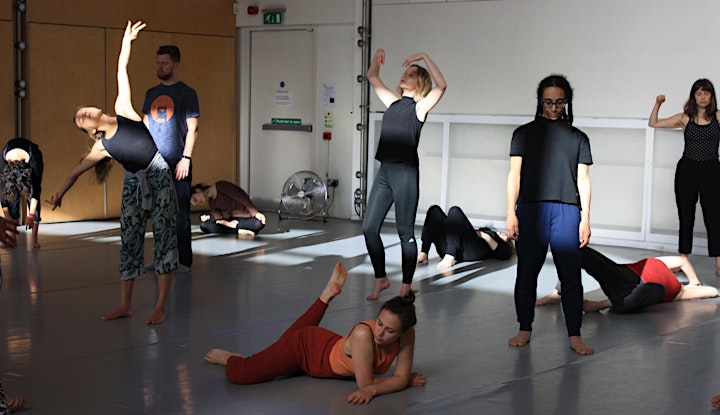 The online class is a dynamic embodied experience of the Tamalpa Life Art Process®
Please note most of the guided activities will invite participants away from their computer screens and into their own room environment to move, draw and journal write. Time in front of computer screens will be relatively brief in contrast to the creative activities.
What you will need:
Access to a computer or Ipad that has a camera facility. (The creative activities allow participants to move away from their screen sand work in their own home environments. Please note, the facilitator will still need to see all participants, as the sessions are guided live.)
Paper and oil pastels, or art materials that are easy to switch between drawing and moving in your own space
Note book and pen
The latest version of Zoom downloaded
Layers of clothing to keep you warm between art activities
Space to be able to move freely in and lie on the floor without causing injury
Bottle of water to keep you hydrated
Optional – yoga mat
For further information or to register please click on the following link: https://www.eventbrite.co.uk/e/caring-for-your-body-mind-simple-creative-tools-to-unwind-replenish-tickets-153478411059